The "Credit Bureaus" screen is where you will go to request credit reports on your customers. You can obtain reports from Equifax, Experian and Trans Union all in one merged report complete with Fraud Detection and Risk Scores. To start running your credit bureaus from within CAR_PRO, simply follow the directions outlined below:
CLICK HERE to download the Credit PlusŪ dealer agreement.
Make sure you read the agreement thoroughly and fill out all the required sections.
Fax the signed agreement to the number provided in the first page of the document.
As soon as your application has been approved you will be contacted with your login details.
Enter your login details on the Credit Bureau Account Setup screen.


CLICK HERE to view a sample credit report.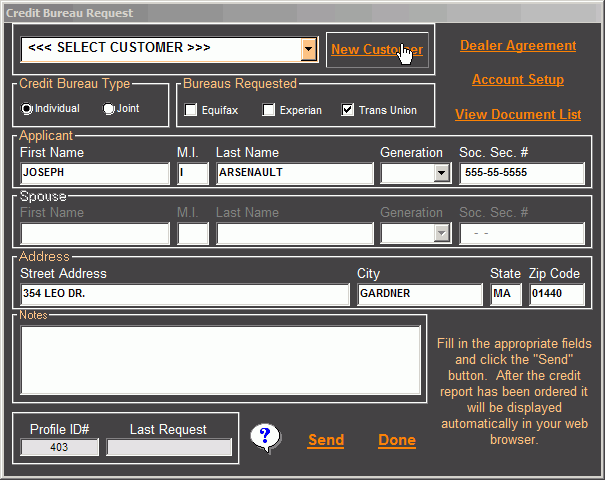 Click the View Documents button to access a list of reports that you have already ordered.