The "Window Sticker" screen gives you the ability to create and print your own retail window stickers. Many of you are probably paying someone between $10 and $15 dollars per car for this service. Now you can print your own for a fraction of the cost!

All you have to do is purchase your own supply of blank stickers and mail us one. For a small one-time fee we will program it just like any other print form and then you can print them whenever you like.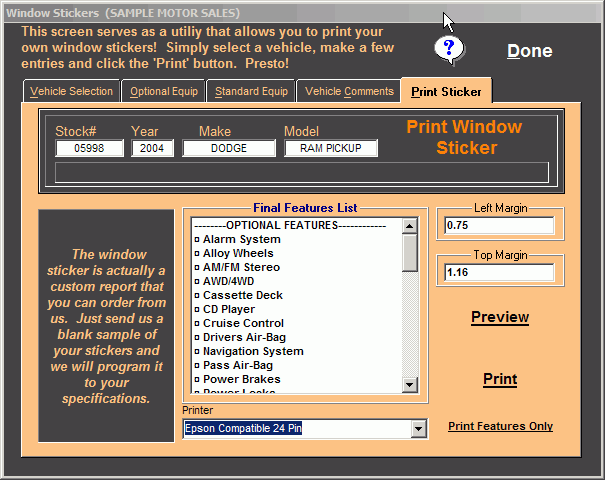 Below is just a sample window sticker. Keep in mind that you are free to use any sticker you like.