The "Mass Email" screen gives you the ability to send batch emailings to large groups of customers. All you need for this feature to work properly is an active Internet connection.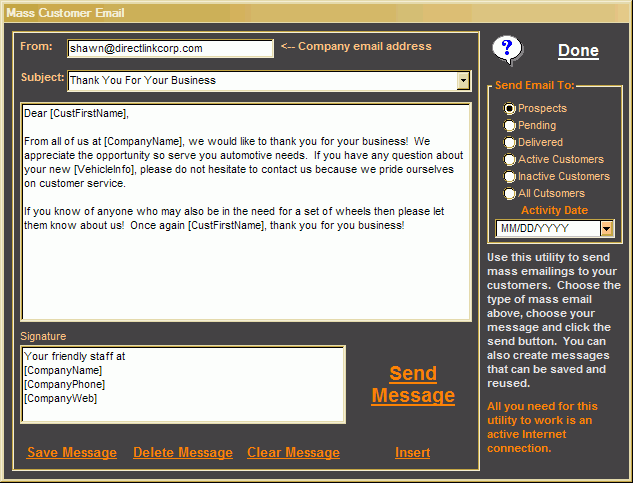 You can type anything that you like in the message area. If you click this area with your right mouse button a pop up menu appears giving you choices of database fields that can be inserted in to the message or signature bodies. This feature gives you the ability to personalize your emails.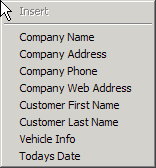 After you create your messages they can be saved for future use. Select the group of people that you want to send the email to and click the "Send Message" button. This will bring you to the following screen...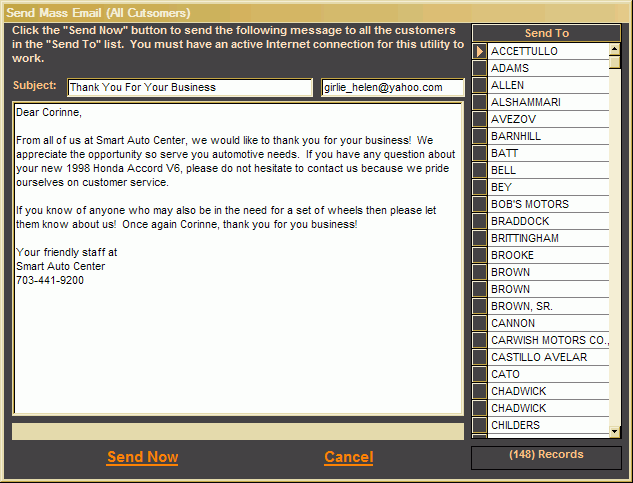 The grid on the right shows a list of the people that will be receiving your message. As you click on the individual recipients, you can preview the email that each will recieve. Now just click the "Send Now" button and the messages will be sent to all the customers in the list.