Generally CAR_PROŽ is licensed quarterly and each time you access the program you will be shown how many days are left on your current license. When you get below 21 days left you will be prompted to print an invoice for your next license period. Simply print it out and remit a copy of it with your payment. You can also click the "Pay Online" button to pay by credit card. To avoid any service interruption please make sure your account balance is handled before your license expires. We do reserve the right to disconnect service for users who do not pay in a timely fashion.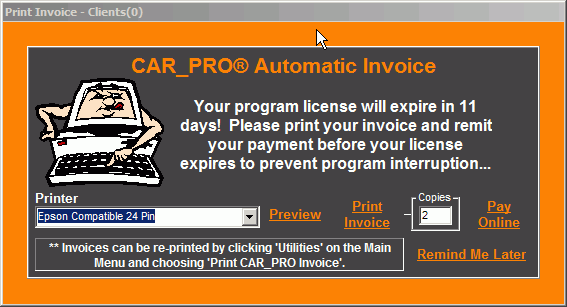 When your license does expire you will see a screen like the one depicted below. If your account is in good standing you can simply click "Obtain License Right Now Over The Internet". If you don't have an active Internet connection you can click on "Obtain License By Phone".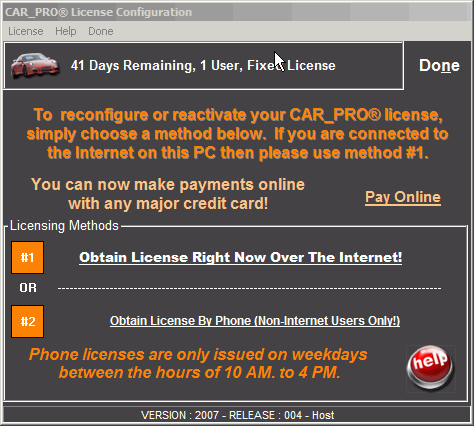 Note: before you can obtain a license for CAR_PROŽ you will need to agree to all of our license usage terms (see License Agreement ).